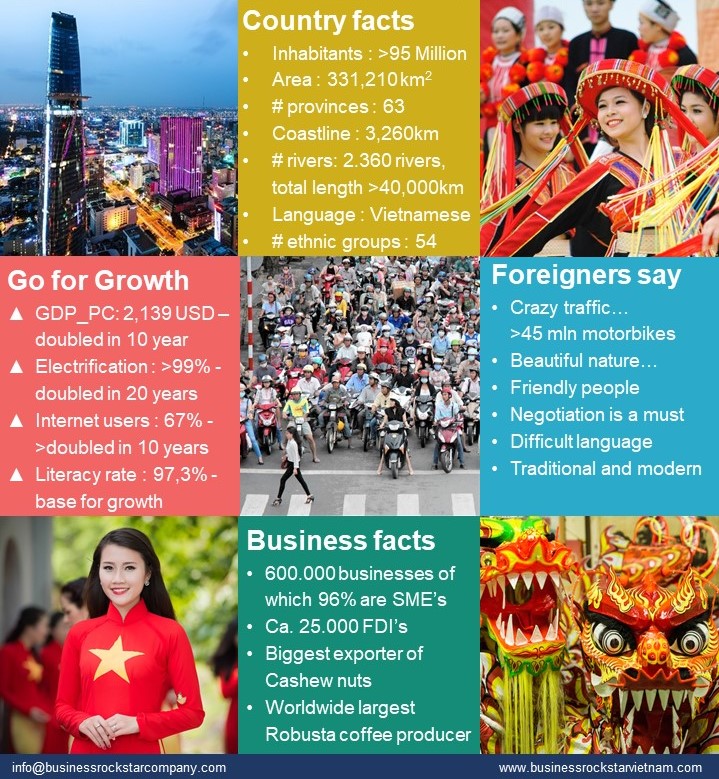 Explore Vietnam with TBRC!
As shown above, Vietnam has all the ingredients to become your steppingstone in South East Asia!  Not only the growing economy and stable business environment spark your opportunities, but also a young and dynamic workforce and major transitions such as urbanization will create chances for whole Asia.
Research your business opportunities? Assess your market strategy?
Download the 'Introduction to Vietnam' now!
Considering Vietnam as next stop and you want to stay close to the facts?!
Undoubtedly TBRC is a good partner to expand your business!